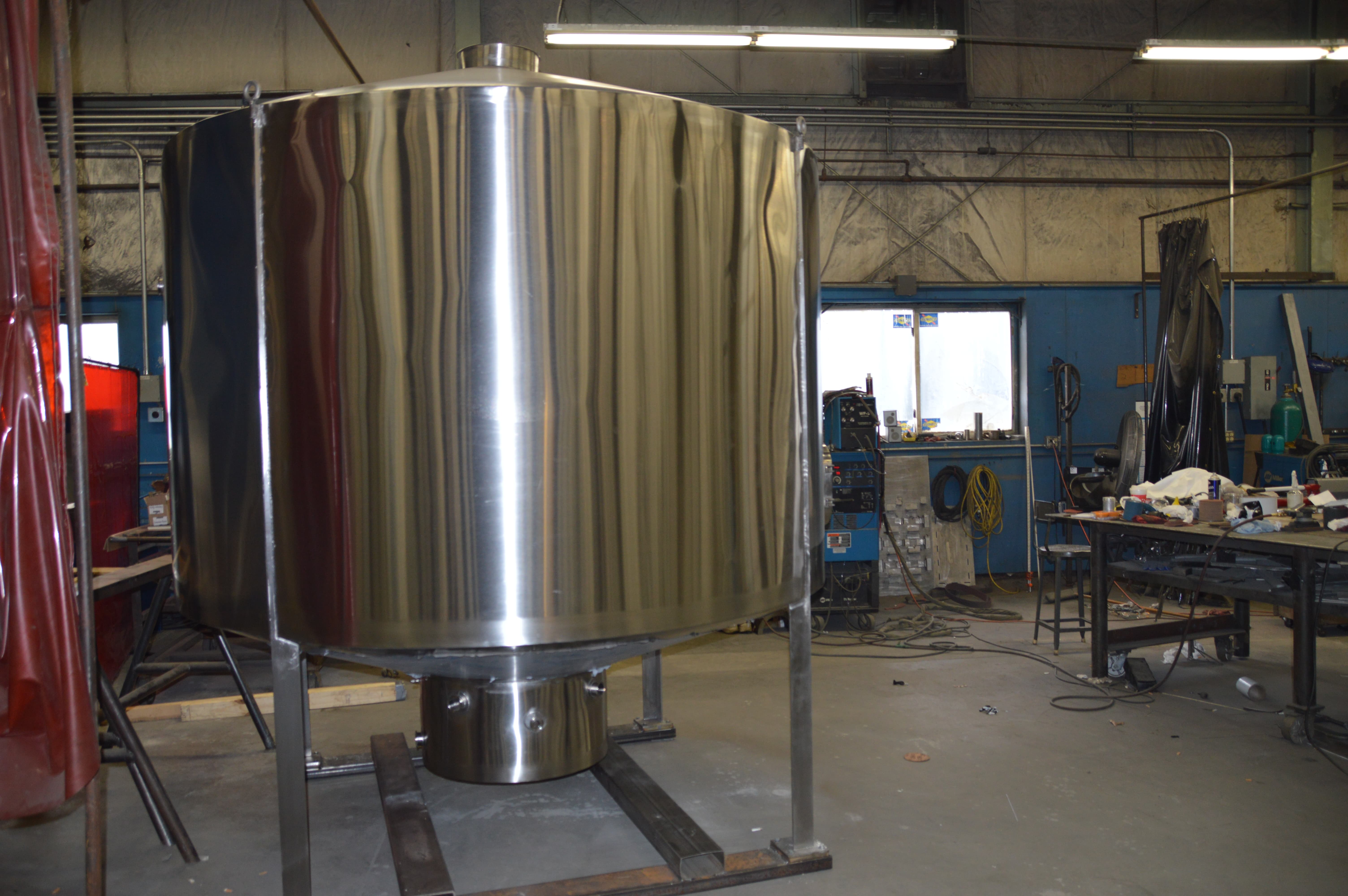 Many beer fans might assume that beer tanks are coming out of some factory or huge company (or they may not even think about it all). However, the truth is much more interesting. Here in Connecticut, as a premier metal fabrication company, we have worked to service the demand for malt/beer tanks that are better welded for brewing than the typical options on the market.

For many breweries, a tank is a tank. Many tanks are stainless steel cylinders with cone shaped bottoms, imported cheaply from China; yet, there's growing demand from some brewers who want to go above and beyond the typical brewing fare.

At CAMM Metals, we're proud to have worked on the construction of a malt/beer tank. Our beer tank project required us to use every skill, tool, and technique at our disposal. From the start, the project required 3D Engineering, Waterjet Cutting, Sawcutting, CNC Machining, Bending and Rolling, Welding and Weld Inspection, Assembly and Finishing.

Continue reading to learn about the processes involved in the custom creation of a malt/beer tank and be sure to check our blog frequently for more project spotlights!