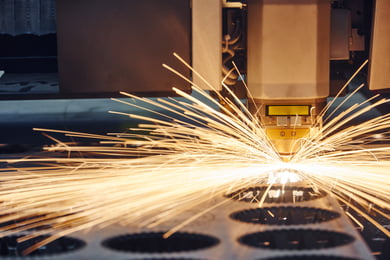 Finding the right laser cutting partner can be tricky due to a wide variety of factors. Often, laser cutting service partners are selected based solely on their ability to provide a low cost solution. While cost remains a critical factor in any decision, it's important to consider the company's overall capabilities, experience, and quality. This blog post aims to help procurement professionals develop useful questions to ask potential partners.
A Brief Overview
Some companies focus on offering larger production runs at a lower cost, while others concentrate their efforts on low volume projects with greater customization capabilities. If you're a procurement professional looking for a suitable company to work with, it's important that you begin to gauge the services that prospective companies will offer.
Tips to Find a CT Laser Cutting Services Partner
As you can imagine, success in any fabrication project is entirely dependent on absolute accuracy; finding a company with skilled workers who can perform precision laser cutting for your parts and comments is crucial to ensure high quality products. Consider the following questions when you are seeking a CT laser cutting services partner:


Does the company have on-site testing capabilities? Detailed inspections are necessary to guarantee the accuracy of laser cutting processes and fabrication procedures. Look for a company that can conduct these tests on-site and offer quick feedback on the precision achieved for your components— this is helpful for evaluating the quality of their services.


Is the company accessible and easy to work with? Does the prospective fabrication and laser cutting partner offer the ability for you to scan and transmit drawings electronically? This can help to greatly speed up the production process while improving overall productivity. Keep in mind: companies that can receive a wide variety of electronic formats are quite helpful in providing added flexibility and improved speed for last minute changes and adjustments to necessary parts and components for your company.


Has the company proven to be a reliable presence in the industry? Search for a company with a stellar track record of quality and on-time delivery. Ultimately, hiring an experienced laser cutting firm with a reputation for dependability can help you to manage supply chains more effectively. Scour through company reviews and look through a gallery of their recent projects— if the company is proud of their work, they should be showing it off!
Interested in Beginning a Laser Cutting Project with CAMM Metals?
Starting a project from scratch? Do you have more questions about our services and capabilities? Let us know how we can help answer your questions or request a quote! We can fabricate any order, whether it includes prototypes, components, or final assemblies. We adhere to the belief that high quality results can only be achieved through the use of high quality equipment. Our technicians operate the Prima Power PLATINO® Fiber 2D laser cutting machine, offering the fastest cutting speeds on the market!