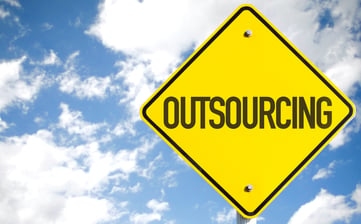 Opting to outsource your custom metal fabrication project means that you don't have to worry about investing in costly equipment or maintaining a workforce who can produce your materials. Outsourcing can dramatically decrease your costs in these areas, however there are many secondary reasons to consider outsourcing with a reputable metal fabricator. This blog post provides an overview of three common reasons why companies typically outsource their metal fabrication projects.
A Metal Fabrication Partner Can Help Define Your Brand
Think over the main reasons for choosing to outsource your metal fabrication project needs. Often, the reasons for outsourcing include the opportunity to minimize your capital investment and price. However, shouldn't quality be a critical decision point? If the lowest price means that you'll receive substandard parts, dissatisfied end users and damage to your brand, how happy will you be with the price? An outsource supplier is ultimately an extension of your company's image and your brand. It's crucial that you partner wit ha company you are comfortable with. Read through this blog post to learn some of the qualifying factors that help to determine how reputable a metal fabrication company is.
The Need for Design and Engineering Assistance
Leveraging a fabricator's engineering skills is an underrated method for reducing cost.

Consider this: Customers often bring projects to their fabrication partner and submit the projects as orders to be fulfilled. Yet, clients infrequently bring project designs to the fabrication engineer ahead of placing the order, neglecting to realize that their fabricator has likely seen many projects and designs similar to theirs. Requesting your fabrication partner to review your project ahead of placing the order may lead to a reduction in cost based on the fabrication engineer's recommendations on the material to be used, or innovative design modifications. Allowing a manufacturer to help, will allow their works to look at things through a different perspective, offering you room for improvement in areas that could have been previously missed.

Is your company on its own when it comes to design or engineering, or would it be better to seek out a metal fabricator who offer these value-added services? Partnering with a fabrication company who is constantly looking for ways to improve quality and processes on your behalf can make a huge difference. At CAMM Metals, we've been honored to present some ideas that have made tremendous differences in our partner companies' products. We consider our resources your resources.
On-Time Delivery
Let's face it: metal fabrication is a competitive space. To stay competitive, some companies will unfortunately push the limits on production schedules. This may be fine in some instances, as long as there aren't any unforeseen issues; however, you will ultimately be left behind if a fabricator can't deliver on time. It's crucial that you pause and consider a company's reputation for delivering their products on time when you're considering outsourcing metal fabrication projects.
CAMM Metals | CT Metal Fabrication Company

It's crucial to do your research when choosing a metal fabrication, as not all companies are capable of completing the same quality of work. CAMM Metals has years of experience, honing our skills across the board to deliver a quality product and measurable bottom line value to our customers.