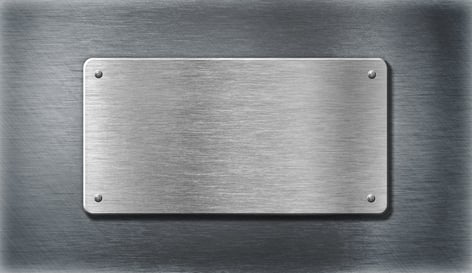 Stainless steel and aluminum fabrication processes are put to use to produce parts and structures for a wide range of industries. Aluminum is often used in the marine equipment industry thanks to its light weight and resistance to corrosion.

While it's technically not considered a non-ferrous metal, stainless steel is also valued due in part to its lack of magnetism and its versatile applications in the industrial environment. This post provides an overview of six factors to consider when you're determining whether aluminum or stainless steel materials are best suited to your next project's needs.
Heat Conduction Properties
Aluminum is often used as a heat sink for computers and in cooling systems for vehicles because it has superior thermal conductivity. Stainless steel is not as good at transmitting heat; however, it does have a higher melting point than aluminum and can be used across a wider range of temperatures.
Ability to Resist Corrosion
Stainless steel is composed of iron, nickel, manganese, copper, and chromium. The chromium is an added agent that helps to resist corrosion. Beyond that, steel is also non-porous, which makes it more likely to corrode. So, steel needs to be painted or powder coated to prevent rust and corrosion.

On the other hand, aluminum has high oxidation, which makes it highly resistant to corrosion because of its passivation layer. Steel is often used in architecture beams and frames while aluminum is suitable for aircraft, since it's known for its light weight and flexibility.
Reactivity
There are some instances where aluminum can react with food products, causing discoloration or flavor changes. Stainless steel remains inert and inactive when in contact with most foods, ensuring the best-tasting and most appealing creations for culinary experts and food service companies in the competitive marketplace.
Tensile Strength and Weight
As you may imagine, stainless steel is considerably stronger than aluminum and is available in sheet, plate, and pipe forms. Essentially, steel is stronger and less likely to warp or bend under force, weight, or heat. Since stainless steel is known for its strength and durability, stainless steel parts are preferred for many applications in the energy sector of the economy. Aluminum is not as strong as stainless steel but weighs much less, making it more practical for use in aircraft and marine vessels.
Electrical Conductivity
Aluminum is a good conductor of electricity, while stainless steel is not at all known for its conductive properties. Since it is not a good conductor of electricity, and considering its light weight properties as well as its ability to resist corrosion, it's common to see aluminum sheet metal used in high-voltage overhead power lines, car radiators, and air conditioning units.
Fabricating Methods
Let's be clear: aluminum is fairly hard to weld but can often be molded or cut into the desired shapes, if you're working with a professional. In contrast, stainless steel fabrication strategies often include some or all of the following:
Machining to create crisp edges and to ensure the lowest degree of chipping or cracking
Welding to create lasting joins
Work hardening to create durable, rigid structures that stand up to long-term use
That being said, the lower melting point of aluminum makes it much more versatile and malleable during the fabrication process.
CAMM Metals | Metal Fabrication Projects
Still not sure which one is right for your project needs? You can dive deeper with more research or call CAMM Metals at 860-292-6260 and we would be more than happy to assist you.We have years of experience, honing our skills across the board to deliver a quality product and measurable bottom line value to our customers.