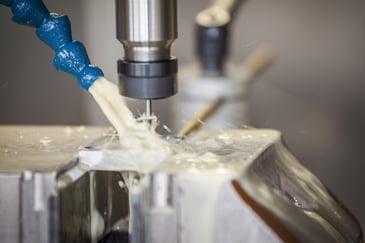 Every metal fabrication company offers something unique, so how do you choose the one that will ultimately best suit your project needs? Some companies prioritize bulk production runs at a lower cost, while others cater to smaller business with more options for customization. From capabilities to quality to experience, we'll discuss a few factors to consider when choosing a metal fabrication company for your next big project.
Is the Company Experienced?
Experience matters when it comes to metal fabrication, especially hands-on practical experience. You must be confident that your metal fabrication company has the experience to avoid costly and time draining mistakes. Ask the companies you are considering about their knowledge as it relates to industry codes and regulations.

They should be able to describe how they have fine-turned operations over the years to be as efficient and safe as possible. Have they completed any projects similar to the one you are requesting? Don't be shy about requesting references from past customers, as a reputable metal fabrication company will have quite a few.
What Is the Size of Their Workforce?

A metal fabrication company's workforce size is another important factor to consider during the evaluation process. They may not be able to complete your project in a timely manner if their workforce is too small. Also, you want to ensure that all of their team members are qualified to work on your project, as you will likely require a workforce composed of many highly skilled individuals.
How Extensive Are Their Capabilities?

When you're considering a metal fabrication company's capabilities, start by evaluating the space itself-- is their facility large enough to meet your needs without the risk of problems during production? Ask about the services they offer. Consider asking these common capability oriented questions to any metal fabrication company you are considering to hire:
What type of materials does the company predominately work with? This is a solid question to start with, as not all fabricators work with the same products. For instance, you want to ensure that the company can work with the size and thickness you prefer and you'll want a company who can handle working with your specific metal type.
Do they offer design services? Not all metal fabrication companies offer design services. Can they work based on drawing (digital or printed)? Can they translate drawings to shop drawings? Finally, are they capable of starting from scratch without the help of an initial design?
Inquire about the specific services they offer. Are they set up for small simple services or can they provide a host of production capabilities? Some essential capabilities include cutting and forming, welding, and metal finishing.
How Does Their Pricing Compare With Other Companies?
Obviously, there will be price discrepancies between companies, and sometimes this can work in your favor. It's important that you don't make assumptions based on price. For instance, one company may favor using higher quality metal or more precise cutting tools so you can expect fewer costly mistakes in the long term. Some companies cost more as they may be a smaller shop that offers customized services. While bulk purchases can be more cost effective, it might not be suitable for your specific project. Location can also negate the cost savings of a cheaper company.
CAMM Metals | CT Metal Fabrication

It's crucial to do your research when choosing a metal fabrication, as not all companies are capable of completing the same quality of work. CAMM Metals has years of experience, honing our skills across the board to deliver a quality product and measurable bottom line value to our customers.