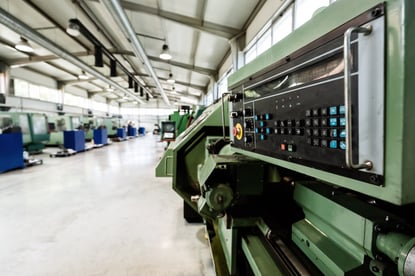 In many instances, metal fabrication projects require professional pipe or tube bending services. There's a good chance that there's a local bending company in your area that can meet the needs of your project; however, just because a company can meet your specifications, it doesn't mean you should request a quote immediately, especially if you want to keep costs down.

That being said, there are a few simple tips to help save money on CNC bending when you're looking for a suitable partner. Continue reading for some brief and informative suggestions to help cut costs on CNC bending projects without negatively affecting project quality.
Stick to Common Material Sizes Whenever Possible
Obviously, some material is much more expensive because it is rarely made or used in projects. Inquire with your tube and pipe supplier about the sizes of material that are the most cost-friendly and keep that information in mind when you're requesting a quote.
If Possible, Use Welded Material
Welded material is almost always more cost-effective than seamless material and an experienced bender can often create the bends required using welded material. Of course, not all projects will allow for welded material, but if yours does, you can save some money using this method.
Aim for a Common Radius and Plan for Sufficient Bending Tangents
When you're planning your next project, you can request whichever bend radius you prefer, but keep in mind, some are easier to accomplish (and thus less costly) than others. Again, it may be immensely helpful to speak with the fabricator. Be sure to know which measurements you need for your project, then speak with the bender about how to best fit your needs. As a rule of thumb, keep it simple.
When your project requires material to be bent, be aware of the tangents necessary to correctly complete the job. In short, if your order doesn't need tangents to be added and/or removed, it will bring the cost of your project down.
Combine Part Design With the Proper Bending Method
Despite the fact that bending machinery and technology has progressed tremendously over the years, the factors to consider still remain the same: the thickness of the material, geometry of the designed part (whether it requires simple or complex bends), and any potential machine interference with complex parts. Possessing even a basic understanding of the most popular bending processes and what they will entail will ultimately help you to design a cost-effective part.

Of course, if you have any questions, you can always reach out to us. Beyond that, it's always recommended that you consult with a professional fabrication company to discuss the scope of the project and other details that may be necessary to obtain a quality bend.
CAMM Metals | Professional CNC Bending in Connecticut
CAMM Metals is proud to offer CNC Bending services for your next fabrication project. We can fabricate any order, whether it includes prototypes, components, or final assemblies. We adhere to the belief that high quality results can only be achieved through the use of high quality equipment. Our technicians operate a 175 ton x 12 ft. 3 Axis CNC Accurpress Press Brake and 50 ton Bendhor Horizontal Brake to ensure we can meet all of your bending needs.