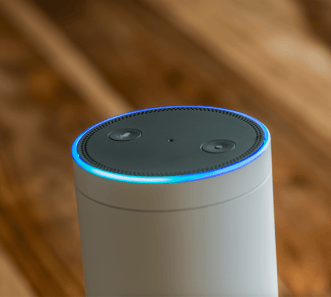 When voice recognition technology was first developed, it was largely unreliable and not suitable for most tasks. However, in the past twenty years, and especially in the past five years, voice recognition technology has improved significantly. It is now suitable for a wide variety of tasks and operations, improving efficiency and making many tasks hands-free. In the manufacturing industry, voice recognition technology can be used to find out information and carry out specific tasks. This technology has the potential to greatly improve efficiency on your shop floor.
Productivity
Voice recognition technology can create a hands-free experience for your employees. Workers can concentrate on the task at hand and never have to put a tool down to carry out certain processes. For example, in the warehouse, pickers can use both hands to sort through products. When they need instructions on how to proceed, they can ask for them through speech recognition software without pausing their work. Many manufacturers are attaching voice recognition devices to vests and other wearable products to avoid needing handheld devices, making the processes completely hands-free. When workers can complete tasks through vocal cues, they can continue their work and multitask, increasing overall productivity in your shop.
Searching for Solutions
When there is a problem with your equipment or something goes wrong with your machinery, workers will need to call the manufacturer or another plant or sift through information to try to find the cause and the solution. With voice search technology, workers will have immediate access to the information they need. While working, they can quickly inquire about the nature of the problem and how it can be solved. The voice recognition software will process the inquiry, sift through large quantities of information, and provide the necessary information to create a solution very quickly, allowing workers to respond at a much quicker rate. If the problem cannot be solved without a technician, workers can use voice recognition technology to quickly send for a technician without wasting time.
Logging Data
One of the processes that voice recognition can help make more efficient is logging data. When your workers log data, typically they will need to carry around a physical log or a tablet. However, with voice recognition technology, workers can simply say the information out loud and it will be automatically logged into the system. When workers can log information verbally and in the moment, they are less likely to miss things, improving the accuracy of the information. Logging data through voice recognition technology will be quicker and more efficient than manual logging while leading to fewer mistakes.
CAMM Metals | CT Metal Fabrication
It's crucial to do your research when choosing a metal fabrication, as not all companies are capable of completing the same quality of work. CAMM Metals has years of experience, honing our skills across the board to deliver a quality product and measurable bottom line value to our customers.