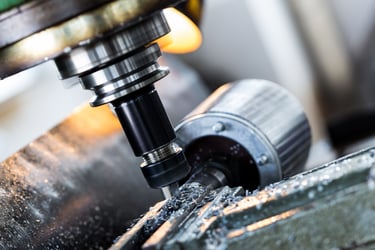 There are many misconceptions when it comes to metal manufacturing. For people outside the industry, these assumptions are believed because they are not presented with better evidence. However, even within the industry there are certain myths that seem to persist. Here is a discussion of many of the prominent myths in metal manufacturing that are untrue.
1. Metals Are More Costly to Manufacture Than Other Materials
Because of advances in manufacturing technology, metal manufacturing has become very affordable. Automation and advances in tooling machinery have made this improvement possible. Because metal products are durable and strong with low maintenance requirements, they will be more affordable than products made with other materials long term because they will have a longer lifespan.
2. The Lightest Material is Best
When seeking cost efficiency, many people think that lighter materials are the best option. However, the cost of materials and production is not the only cost to take into account. Thinner, lighter materials will likely require more steps during fabrication and need more maintenance. In the long run, a lighter, thinner material will need more repairs, making the material more costly.
3. Steel is Only a Good Material for Industrial Projects
When we think of steel, we often think about mild or carbon steel. However, stainless, galvanized, and coated steel exist as well, which are all used in retail and design-focused projects. These types of steel look much more modern and sleek than carbon steel. Steel has a wide variety of applications and is a good material for many different types of projects.
4. Steel Buildings Are Not Energy Efficient
Because of the look of steel buildings, some people think that they do not hold heat or cold well. However, these buildings are actually designed to keep air from seeping in or out. Paints can be applied to the building to improve the efficiency in either reflect or absorb heat.
5. Galvanization is Too Expensive For Most Projects
Galvanization, or the process of applying a zinc coating to steel to prevent rusting, is believed to be an expensive project. However, it is actually becoming an increasingly affordable process. Additionally, the coating requires little to no maintenance, meaning that the cost will be less over time than other coatings.
6. Concrete is More Durable Than Steel in Structural Products
Due to its thickness and perceived sturdiness, many people believe that concrete is more durable than steel for structural products. However, concrete is actually susceptible to the same corrosive elements as steel, such as weather and every day wear and tear. There are many steel structures that stand up just as well as concrete ones.
7. Steel Can Be Substituted For Aluminum
Many people believe that aluminum is just as good as steel in most cases. However, different metals are not always interchangeable. Aluminum is much lighter than steel but is also weaker and more expensive. It will not stand up to humid or salty environments as well as steel. For these reasons, you should not substitute steel for aluminum in projects where durability is an issue.
8. American Metal Manufacturing Can't Compete With Offshore
Many people believe that offshore manufacturing is the only way to manufacture at a reasonable price. However, offshore manufacturers ignore many hidden risk of keeping supply chains and products far from your sight. Manufacturing in America is safer, more affordable, and more stable than risking overseas manufacturing.
CAMM Metals | CT Metal Fabricator
It's crucial to do your research when choosing a metal fabrication, as not all companies are capable of completing the same quality of work. CAMM Metals has years of experience, honing our skills across the board to deliver a quality product and measurable bottom line value to our customers.