Medical devices are very important tools. They must be created with immense accuracy and precision because they have such an important purpose. In order to create proper medical devices, there are certain steps that need to be taken. In order to ensure that your manufacturer creates the devices to your exact specifications, there are certain considerations you should take into account. Here are some things you should know about making medical devices.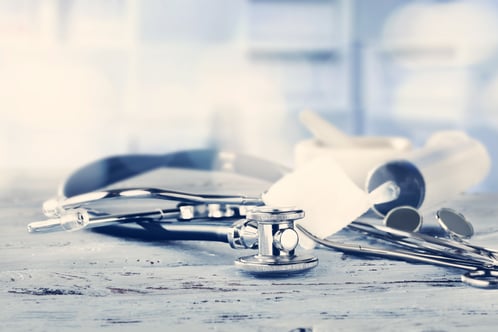 1. Start With a Good Design
It's important to create a solid design in order to ensure that the devices are created to your exact specifications. Unsure how to create a good design? Click here for some tips! You should communicate with your manufacturer when creating the design in order to make sure your design is feasible. The design should be created to perform all necessary functions without posing any manufacturing problems. When you communicate with your manufacturer when creating the design, they can make suggestions to improve the design to ensure that it's realistic.
2. Perform a Gap Analysis
In order to protect your investment, it's important to perform a gap analysis. First, you and your manufacturer must both have an intimiate understanding of all necessary regulations to manufacturing these devices. A gap analysis will help identify any issues or inadequacies in both the procedure and the documentation. Contact an expert for advice to make sure that all steps of the procedure will be carried out appropriately so that the device can be created accurately at the lowest cost possible.
3. Communicate With Your Manufacturer
It's important to stay informed with the entire manufacturing process. Make sure that you are perfectly clear about everything you will need from your manufacturer. They must understand all of your needs and properly communicate with you so that you are informed on every step of the process. If there is any step in the procedure that does not make sense to you, don't be afraid to ask. When you are not properly informed on the procedure, it could lead to miscommunications and issues with the design or the production. You should also be aware of all regulations that need to be followed and make sure that your manufacturer is aware of these regulations as well.
4. Ensure Accuracy
The most important aspect of creating medical devices is that they are created precisely and accurately. These devices has very specific functions that require absolute precision. You should make sure that these devices completely comply with all FDA-approved guidelines. According the FDA, finished device manufacturers bear the responsibility for the safety and effectiveness of the finished device. Therefore, it is in everyone's best interest to ensure that these devices are created as accurately as possible to ensure safety and effectiveness.
CAMM Metals | Medical Device Manufacturing
It's crucial to do your research when choosing a metal fabrication, as not all companies are capable of completing the same quality of work. CAMM Metals has years of experience, honing our skills across the board to deliver a quality product and measurable bottom line value to our customers.